♪

~

My Sweet Proposal

~

♪
*゚

✲ฺ

My Invitation Code

:

KfC8Rr

✲゚ฺ

*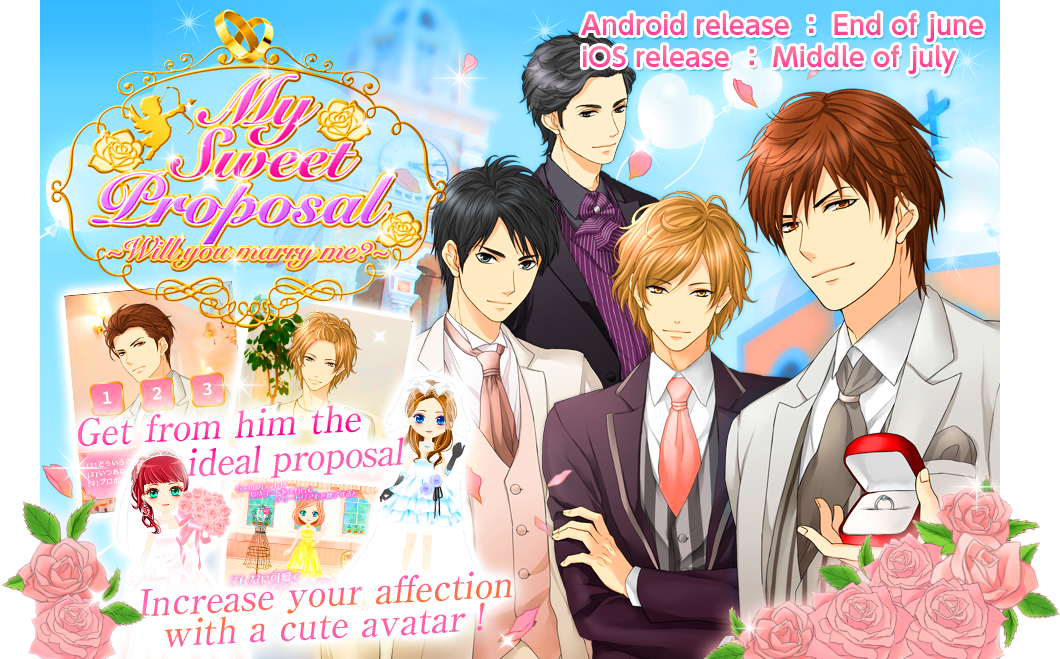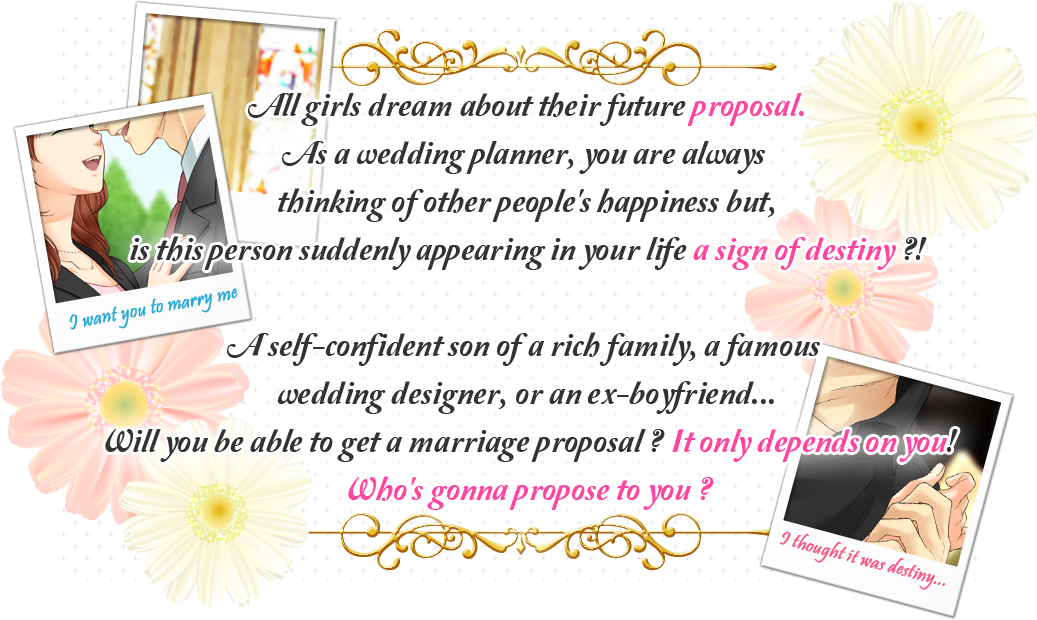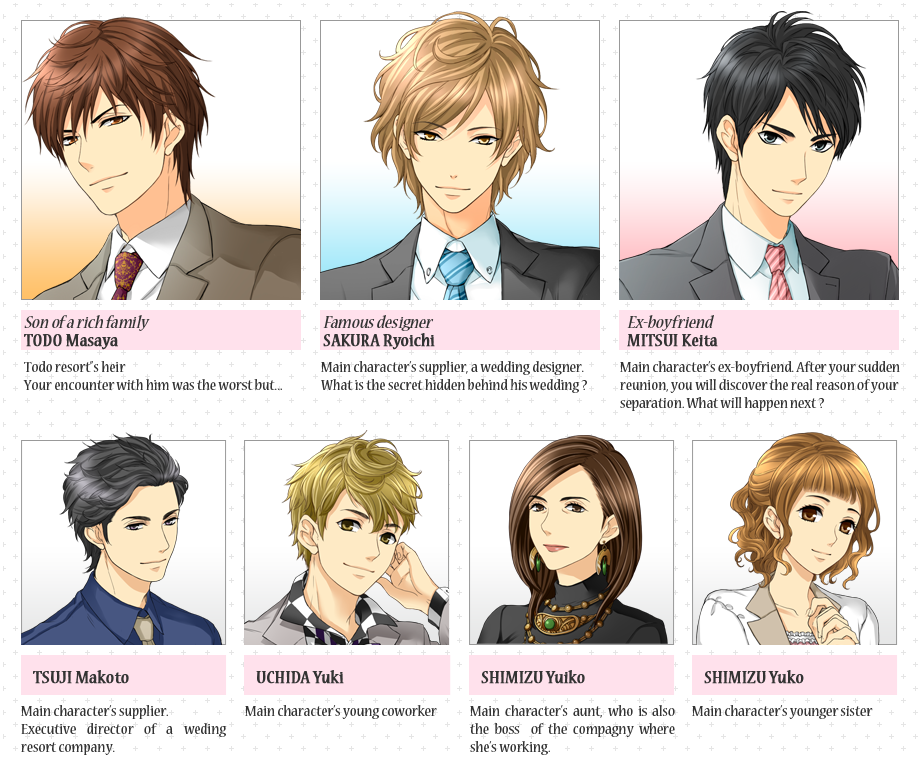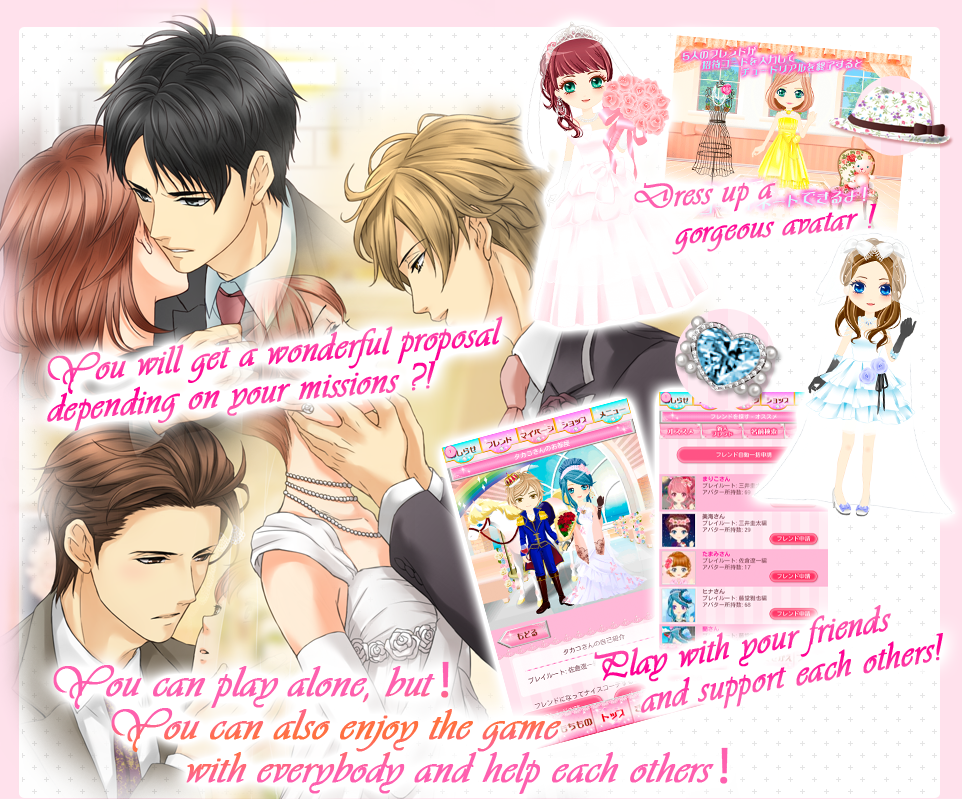 [Synopsis]
You are working as a wedding planner and your boss put you in charge of the organization of three weddings.
Which one will you choose ?
An arrogant son of a rich family, a wedding dress designer who is also one of your supplier, or your ex-boyfriend that you can not forget ?

Is this sudden encounter a sign of destiny ?
And will you be able to overcome all the obstacles of love and get your sweet proposal ?!
[Warning]
-It is not necessary to register your email address in order to play the game.
-You will receive for free 5 scenario tickets everyday, so you can enjoy a sweet time with him♪
-This game is a love simulation which looks like a visual novel.
-There are some limited ranking event etc., so check it it out !
Click
here
for more information and to download the game.