When to call? Why? What's the point of calling? Should I return the call? How much does it cost?? Where do I get the unlimited calling card? I don't know what to do!!! HELP!!!
Hey everyone, so will answer any questions concerning the phone calls.
Will be answering the questions above and anything that pops into my lil head while I write all this down with my bad grammar and spelling, which is why I add pics, which I'm double that they work, so you have a better understanding of what I am trying to explain.
1. When do you have to call?? WHY??
ALWAYS... no, not really.
Okay this all depends on your chats, text, and earlier phone calls. If the character says, I am at school, work, business trip, family reunion=
DO NOT CALL
!!!! You will waste -5 hourglass, so don't do it!!! Unless they call you!! Of course this is different if you have the calling card, you do not have to worry of wasting hourglass, though if he/she is at work they will answer or they will say i'm at work call me later, or they will call you back. Which is pretty awesome!!! Anyway, you should call though, this will add more points to the character you are aiming for, especially if you want the good end.
Also their voices AHHHH! Though I kinda felt bad for the voice actors, it was embarrassing at times. I felt embarrassed for them! (JUMINS XD!!!)
2. Should I return the call??
Yes, yes you should. Don't be rude!! These are points towards reaching your goal. Unless they are not the character you want, then you can just ignore, but if he/she is the character you want you better be returning those calls, or you will get bad end. Also, I answer all the call they are fun, and earn me points for the character that I want as well! BONUS!!
3. How much does it cost to call or return a call?
-5 Hourglass
Unless you have the Unlimited Calling Card ( I personally have Jumin, Zen, and 707).
4. Where do I get the Unlimited Calling Card??
If you are willing to spend real money then continue on with this topic.
Okay, forget the address book with all their numbers, That's
not
where you get the Unlimited Card.
On the very top next to the numbers of hourglass that you have you would see a
plus sign (+),
click that.
It's as if you are trading your hearts for an hourglass.
Afterwards you should see this...
Click (OK)
Next you should see this....
ON THE VERY TOP YOU CAN BARELY SEE THE CHARACTERS HEADS RIGHT??
LOOK FOR
ZEN
, ON THE VERY
TOP LEFT SIDE
. DO YOU SEE HIM???
IF YOU DO... RIGHT
BELOW
HIS ADORABLE HEAD OR ABOVE WHERE YOU TRADE IN HEARTS FOR AN HOURGLASS, YOU SHOULD SEE A
BLUE PHONE
. CLICK/ TAP THAT.
IF YOU DID ALL THIS CORRECTLY YOU SHOULD BE SEEING THIS NOW.....
ZEN: IS THE CHARACTER WITH WHITE HAIR
NOW YOU SHOULD BE ABLE TO VIEW THE UNLIMITED CALLING CARD!
Again, I just bought Jumin, Zen, and 707.
I think Jumin and Zen are the most expensive ones if you purchase individually, 707 is actually one of the cheapest. Anyway hope this explanation helped a bit.
REMEMBER ONCE YOU PURCHASE ANYTHING IN THE GAME YOU DO NOT HAVE TO PURCHASE IT AGAIN! YOU WILL ALWAYS HAVE IT!
KEEP IN MIND THERE A LOT OF BUGS SO SAVE YOUR RECEIPTS THE RECENT ONES AT LEAST AND TAKE A SCREENSHOT FOR PROOF. JUST IN CASE ONE DAY IT MAGICALLY DISAPPEARS.
IF YOU HAVE ANY PROBLEMS DO NOT HESITATE IN EMAILING CHERITZ!
>

>

>

>

>
>
>
>
><
<
<
<
<
<
<
<

<
News Update:
Cheritz will now be enforcing the rules!
If you are cheating or finding loopholes I would stop or run the risk of being permanently banned from the game forever!!!
More information on the link below:
>>> Mystic Messenger: Enforcing the Rules! <<<
Remember you can always visit their web page for more information!
Just click the banner below!

If you have any questions for them, you can always email them or send a message through the forum. Just click the banner below!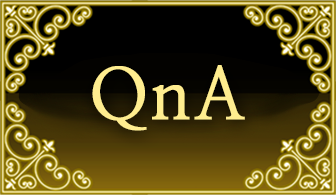 If you need help with answering the emails here is the link!
Also if you need help with the Extra Ending or how to get the extra 1 & 2 click the link below!
Be warned I highly recommend doing all the other routes first!!
Mystic Messenger: Photo Album has been posted!
Spoiler Alert:
Here is the link:
>

>

>
CG
<

<

<
If any more info I find will add a link to it!